Music is unquestionably one of the best vessels to marry the traditional value of folk songs with  the warm elegance of jazz. Upholding all this, a remarkable kantele and piano performance was presented by the Finnish – Hungarian duo, Mrs. Senni Eskelinen and Mr. László Süle.
Their collaboration was born in 2017, with the idea to combine different musical styles, harmonies and tones. Mr. Süle, the artist behind the compositions, has lived in Finland for 30 years, but his music carries the tradition of Bartók, and the atmosphere of Budapest's jazz scene.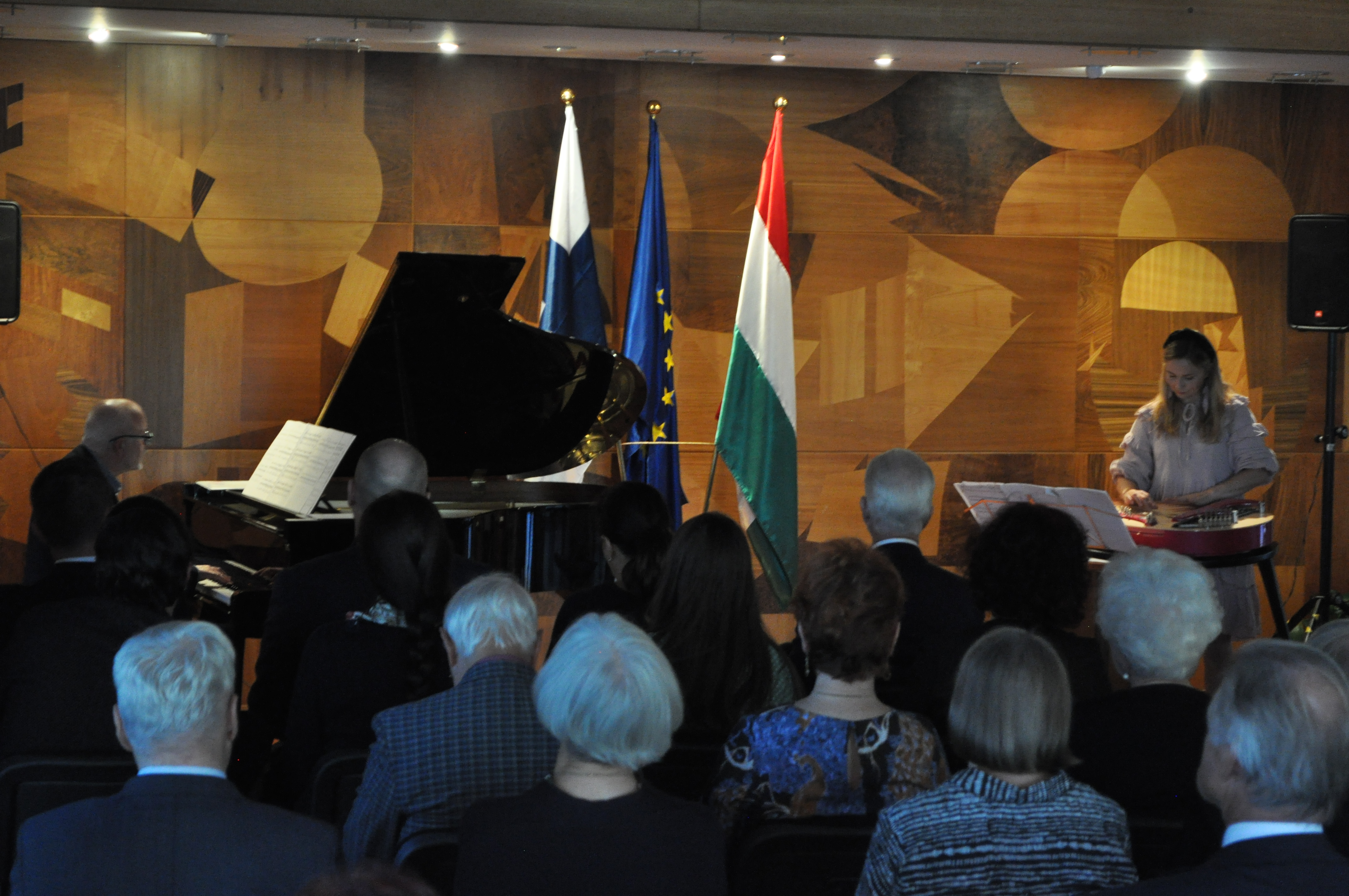 ​The Finnish-Hungarian duo, Senni Eskelinen and László Süle
The musical performance covered the duo's album titled "Open waters", which includes elements from Finnish and Hungarian folk songs, as well as jazz and contemporary music. The ensemble of Eskelinen's 39-string electro-acoustic kantele, and Mr. Süle's piano introduced a marvelous harmony of acoustic and electric music composition.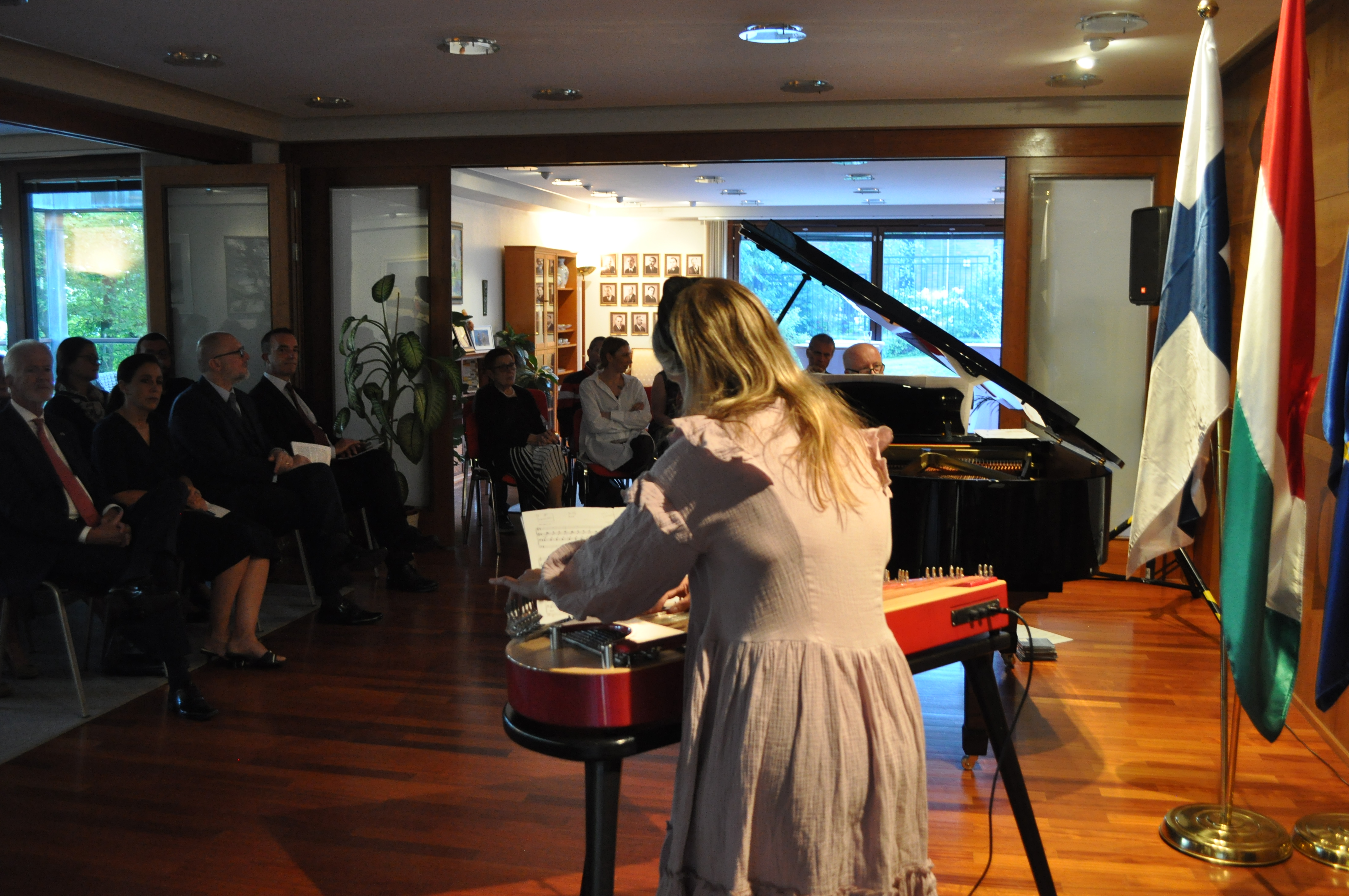 Senni Eskelinen playing her electric Kantele, a modern take on a traditional Finnish instrument
After the concert, the guests were offered a selection of Hungarian wines, and specialty dishes. The evening provided an excellent opportunity for members of the accredited diplomatic corps and members of the Hungarian community in Finland, to foster new friendships and share their experiences on the field of art and culture.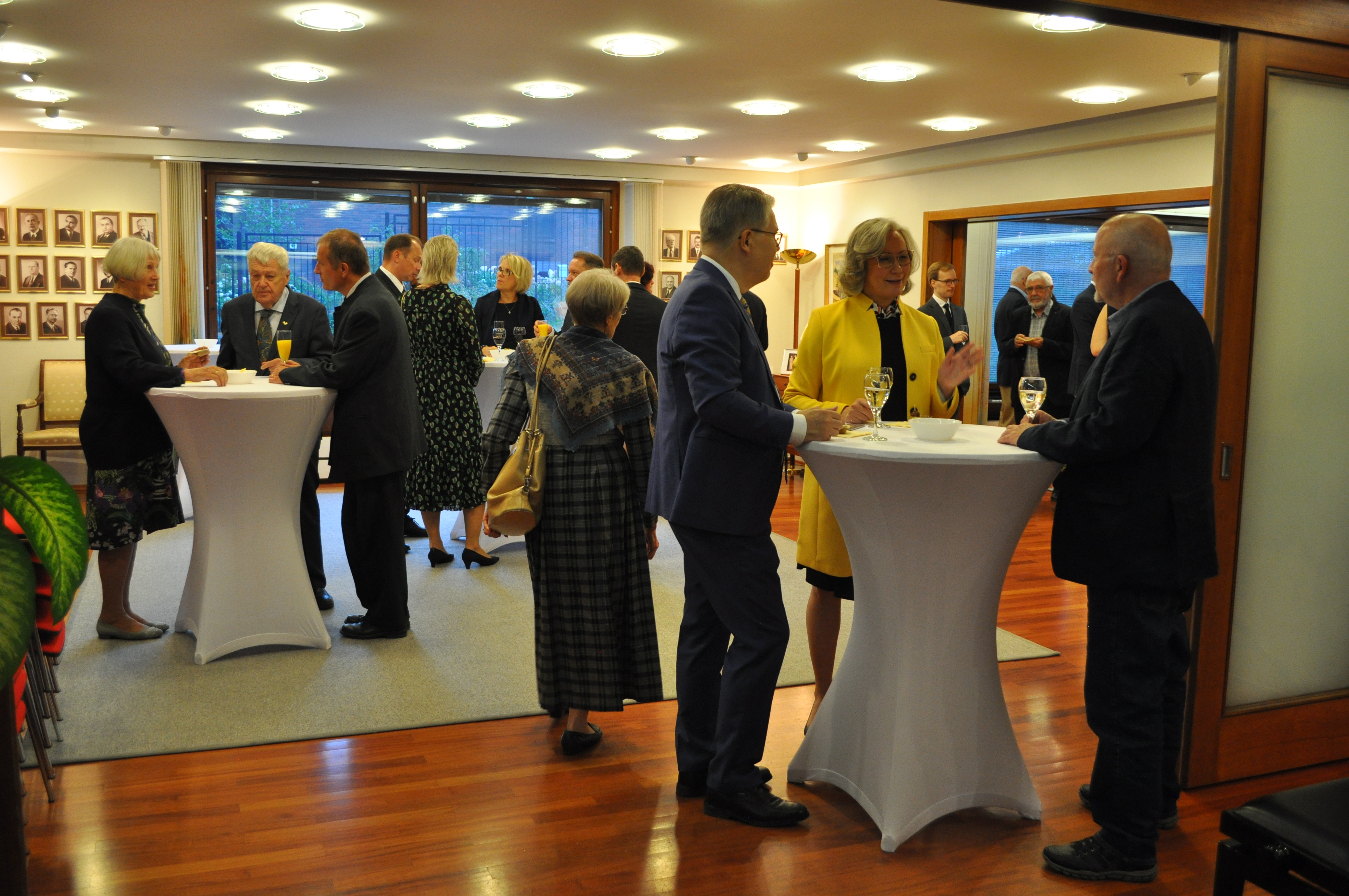 The evening was accompanied by some light snacks and Hungarian wines